Alamelu Annamalai's practice is rooted in the complexities of human nature and social changes, with nostalgia and memory informing her work. Her works focus on the dysfunctions of language and communication used to visualise reality and the dissonance between form and content. Reinterpreting traditional art forms and materials in a contemporary context has continued to underpin her work. She embraces the process as being central to the work. She primarily works with painting, drawing, and printing and experiments with multidisciplinary mediums.
She received her Bachelor of Visual Arts from Stella Maris College, Chennai, in 2015, and her MFA in Fine Art from Oxford Brookes University, Oxford, in 2022. Since then, she has had two solo shows and several group shows. Her works are a part of collections both in India and internationally.
As an independent artist, she has worked on several projects for architects and interior designers, publishing houses, marketing agencies, theatre groups, art institutions, and private clients. She has strongly supported social and educational causes with her fundraisers. With her passion and experience in teaching, she has created several courses for children and adults. Her project Duende, created to empower girls from immigrant families through art at The Oxford Academy School, was awarded a Small and Medium Grant by The Oxford Impact Fund. Her research in art therapy led her to create a course for children in 2012 and she studied the impact art had in their academics and behaviour. Annamalai believes education should be inclusive and accessible to all.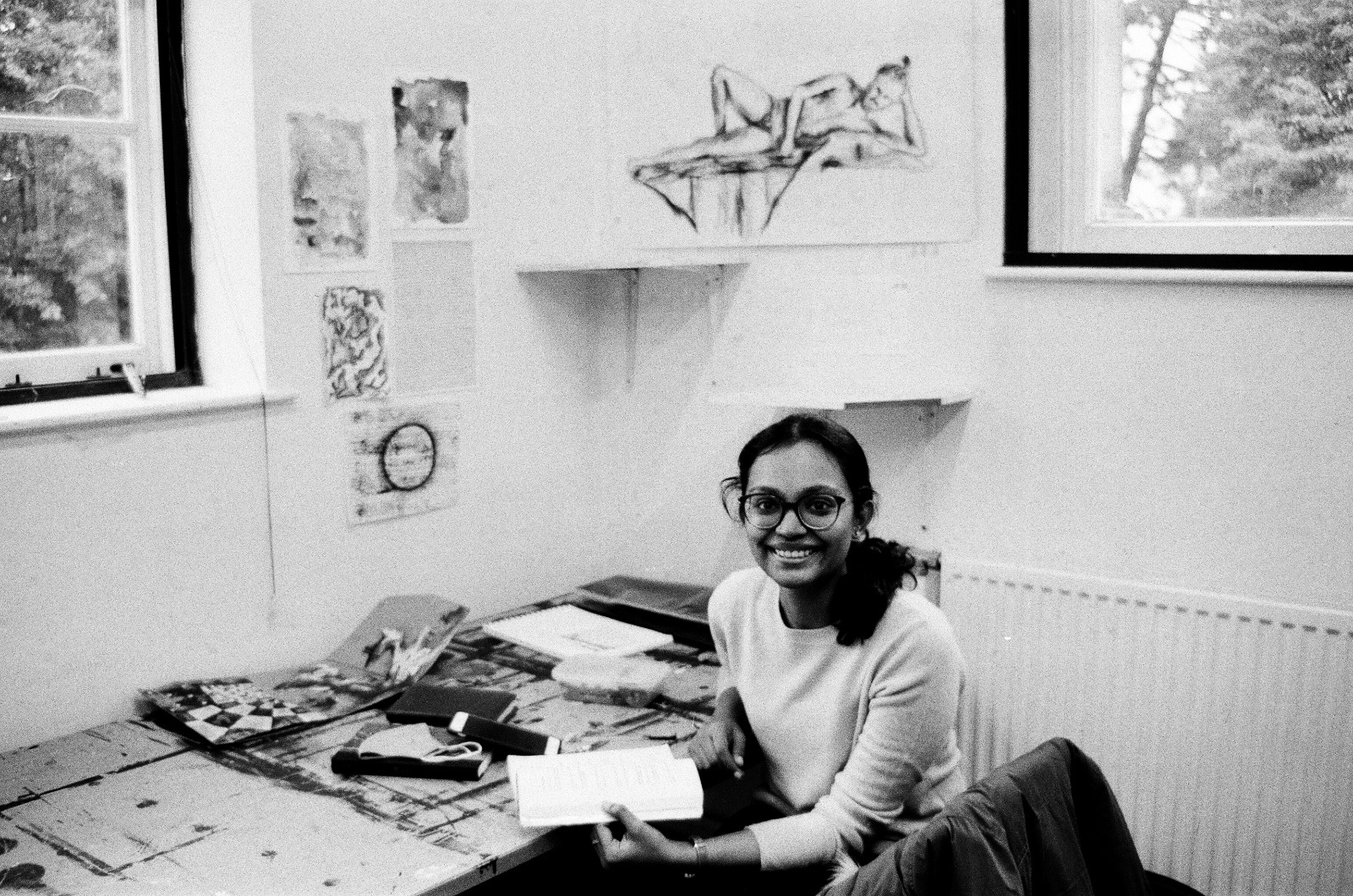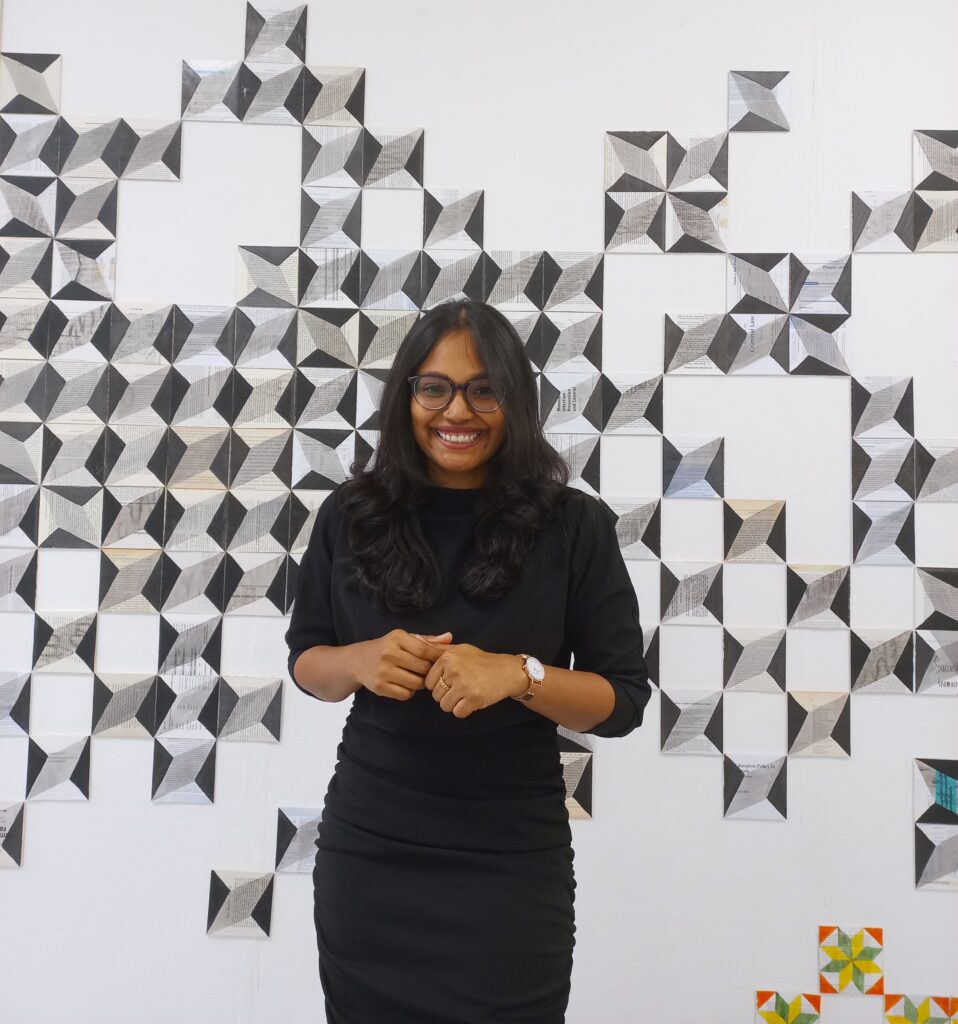 It has been a journey to unlearn certain things in order to find my voice, but the last couple of years has taught me a lot. I describe my pieces as 'conversations with myself' – as my work arises from a mind map of thoughts that aren't linear and hence hard to define. Most of my paintings appear figurative and representational but are aimed at what lies beyond the visual.
Apart from my life experiences, I draw inspiration from literature and music. I use symbolism to create an allegory in my work. I tend to question issues of identity and the defined structure existing in society. Some pieces are more of a commentary on the issues present in politics, the society, the economy or the environment.
For me, the surface becomes a diary that condenses different moments and decisions I take in the studio. Mistakes, successes and discoveries – these are all engaged within it. This is a process of construction and deconstruction, of removing material and putting it on, of falling in love with an idea and then watching it change. My recent approach to painting has been organic; I search for a tension that exists within the process of making decisions in the work and arrive at this point through chance. On some days it is like a conversation with an old friend, on other days it is like escaping from the devil. Painting and creating is a condensation of that type of time.
My practice currently is driven by the material I'm using and find the process almost meditative. The goal isn't to say something meaningful with my art, but to calm the demons within. This way I'm more open to experimentation and challenge myself to do things such as draw with both hands simultaneously. I've discovered that I'm ambidextrous and I plan on exploring this ability in the realms of painting. My continual traversing of different mediums and art languages allows me space to explore and play, with an aim of pushing my practice.